Thiaso – The Theatre Company was born in Rome in June 2017, based on a project by Federico Occhipinti and Tommaso De Portu. Having met at the University the two friends, united by a passion for theater, form a group of young people and, since September of the same year, they began this journey together.
Thiaso is made up of a heterogeneous group of young people (under 30) having in common the passion for the performing arts. And this is precisely the meaning of Thiaso (from o thiasos, in ancient Greek "group", "family of people" who celebrated dances and rites, in particular in honor of Dionysus).
In 2019 the Company takes care of part of the programming of the Euclide Theater in Rome.
In December 2020 the Company produced the winning short film of the #EnterTheWorldOfHansZimmer competition promoted by Sony Classical. The musical short is the new official video of the Gladiator soundrack.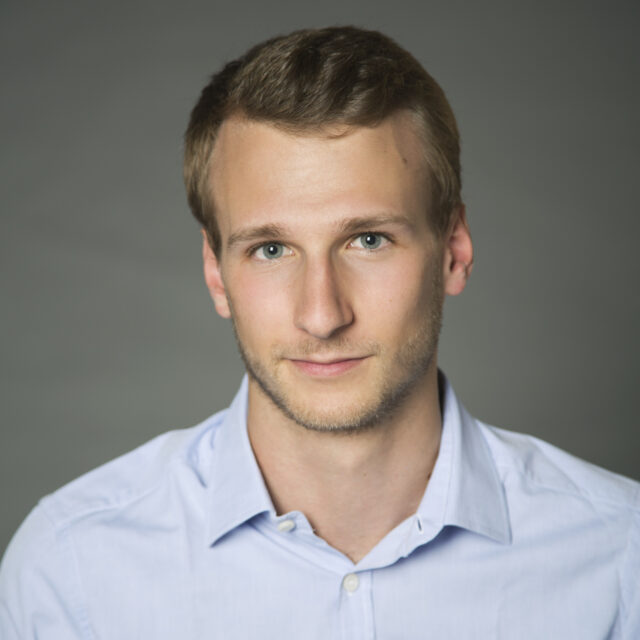 Tommaso De Portu
Director & Co-founder
Tommaso De Portu, born 1997, is the director and co-founder of the theatre company. His studies in the artistic field begin since middle school, where he takes on clarinet and music as additional subjects. He participates with the school in various competitions, including the Vincenzo Mennella competition (2° solo award with A. Copland – Cadenza, concert for clarinet). He took his high school diploma at the "Tito Lucrezio Caro" high school in Rome with classical studies. During high school, he worked as a DJ for private parties and events, an activity that he then left behind after the first years of university. He studied Economics and Business at LUISS Guido Carli in Rome and is currently an undergraduate there. In 2017 he moved to London for a period of two months to study Screen Acting in a masterclass at the Actors Studio in London at Pinewood Studios. After the masterclass, he remained for a 2-weeks period as a trainee where he explored the roles of 1st AD, continuity supervisor and production assistant. In 2019 he was assistant director for Romeo and Juliet at the Ghione theater in Rome. Since the summer of 2017 he is the director of the Thiaso Teatro company.
During his experience in the theatre, he gained insight in the world of theatre lighting, helping productions as a light and sound technician and building light designs for the company's shows.

Theatre:
"1984" by G. Orwell – Translator and Director – Teatro Euclide (opening run) – 2019
"1984" by G. Orwell – Translator and Director – Teatro Marconi (contest) – 2019
"Romeo and Juliet" di W. Shakespeare – Assistant Director – Teatro Ghione (program) – 2019
"Satan" by G. Vecchi (Short play contest) – Director – Teatro LoSpazio – 2019
"1984" by G. Orwell – Translator and Director – Teatro Euclide (second run) – 2020
"Morte a Cocomaro" (Death in Cocomaro) – City of Bracciano Summer Theatre festival – Light Design – 2020
"Aulularia" o by Plauto – Director – DATE TBA – 2021
"C'era una volta Alice" (Once upon a Time, Alice) by T. De Portu and E. Spada – Director and Playwrighter – DATE TBA – 2021
Movies:
Hans Zimmer – Gladiator (Orchestra Suite, pt. 3) "Now we are Free" – Official Music Video – Director, Cinematographer and Scriptwrighter – #EnterTheWorldOfHansZimmer Winner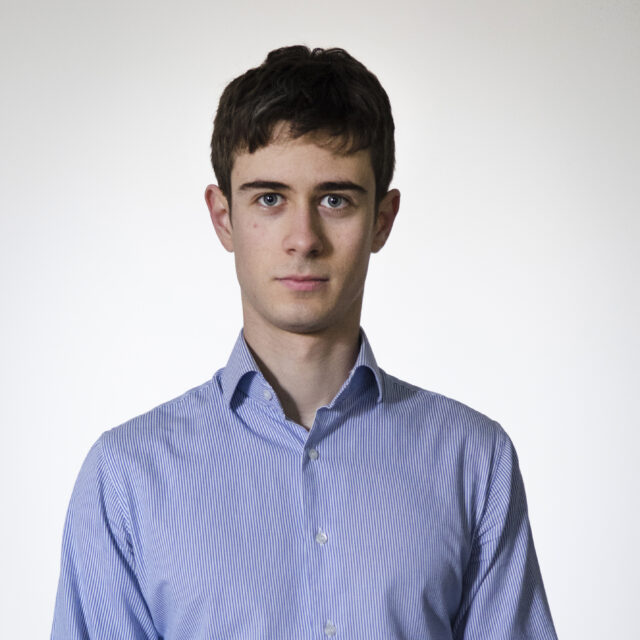 Federico Occhipinti
Actor & Co-founder
Federico Occhipinti was born in Rome on October 13, 1997.
As soon as he started high school, at the age of 14, he started a theatrical workshop held at his school.
This event was a major contributing factor for his profound passion for theater, an art that in fact will pursue for all five years of high school, bringing on stage five performances and participating at the International Festival of Young Classical Theater of Palazzolo Acreide in IV and V
high school year.
After completing high school, he started his university in Rome and simultaneously attended a theater training course held at Teatro Vascello in Rome, which he will attend for 2 years.
Since July 2017 he is an actor and co-founder of Thiaso – The Theatre Company.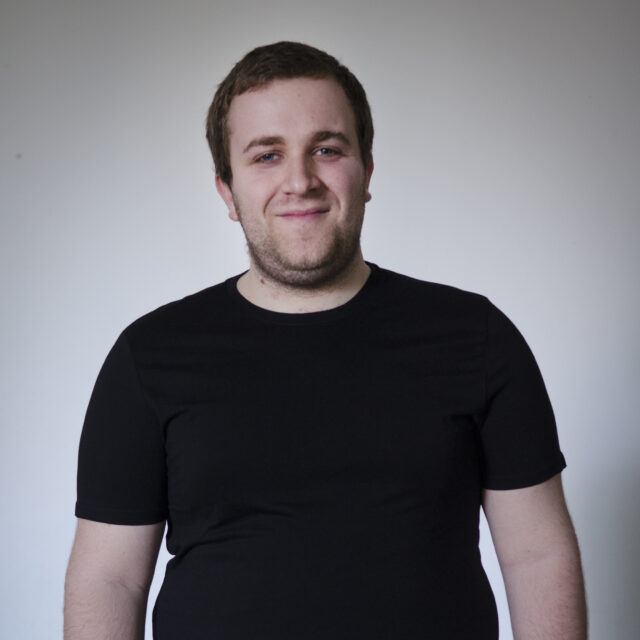 Matteo Vecchi was born in Rome on March 10, 1999. Since middle school he started attending theater workshops in various languages. All five years of high school he takes part in the theater workshop offered by the Convitto Nazionale High school becoming a member of the theater company of the institute.
In 2018 he enrolled at LUISS Guido Carli University. From October 2018 he is part of Thiaso – The Theatre Company.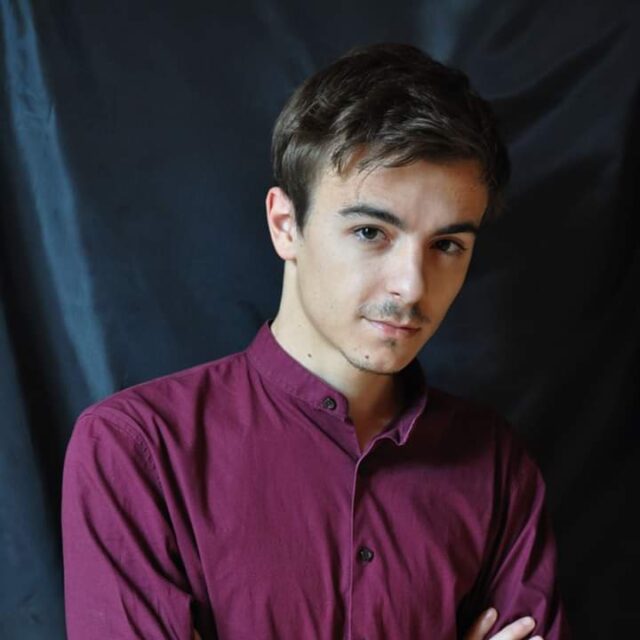 Emanuele Imperoli was born in 1996 in Rome.
In 2010 he enrolled in the theatre diction course directed by Cristiano Cecchetti.
In the same years, following a natural affiliation with sports, he practised karate, obtaining the black belt
in the summer of 2011.
During this period he enrolled and attended the theatrical workshop of the Mamiani High School for 5 years, where he cultivated his interest in acting and refined his knowledge of cinema, theatre and literature.
Towards the end of the high school studies, he developed a deep interest in the human soul and his motivations, enrolling in the degree course in Psychology at the University of Rome La Sapienza as soon as he graduated from college.
Since October 2019 he is part of Thiaso – The Theatre Company.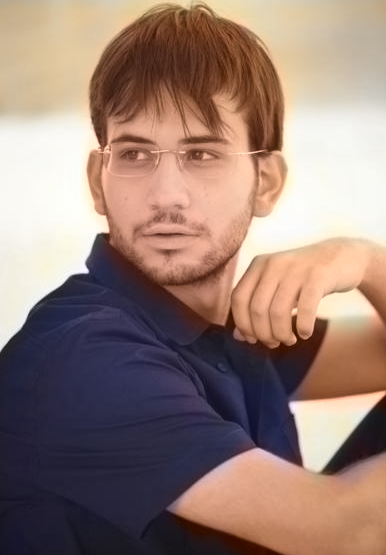 Gabriele Raho was born in Rome on February 13, 1997.
Passionate about theater and writing since childhood, Gabriele has been attending a three-year acting course (from 2008 to 2011) at the Kairos school in Rome. Then, from 2012 to 2016, he continued his acting training at the Teatro Stabile del Giallo, also participating in various shows at the end of the year. In particular, in May 2016, he starred in four performances of the show on the bill entitled Mamma Killer, as a student of the specialization course promoted by the Stable. Among the teachers: Raffaele Castria, Anna Masullo and Andrea Ruggieri.
In the same period, moreover, Gabriele engaged in attending another course at the Cine Teatro Theater in Rome, directed by Alessia D'Errigo. In this context, he also had the opportunity to take part in the Vocational Practical Workshop, with the teacher Ewa Benesz.
Once he graduated from high school, Gabriele Raho successfully passed the admission test to the professional Academy of acting, direction and drama "Stap Brancaccio" of Rome (artistic director Lorenzo Gioielli) where, to date, he is attending the third year of studies.
Starting from October 2018, he became a member of the Thiaso – The Theatre Company, directed by Tommaso De Portu.
During his academic career, in March 2018, he took part, as an actor student, in the International Festival of Contemporary Dramaturgy – XII edition which took place at the Teatro Argentina in Rome; from May 4 to 6 of the same year he participated in an intensive drama workshop organized by the Piccola Compagnia Dammacco (among the teachers, Serena Balivo, winner of the UBU under 35 prize); on June 27th and 28th 2018 he performed, together with his fellow students of the Academy, the show Chronicles from the future of an ancient Greek taverm, at the Sala Umberto Theater. Also, in the role of AD, he collaborated with the director Roberto D'Alessandro in setting up the show Sbussolati, played by Mario Zamma, which debuted at the Audaci Theater in August 2017 and which is still replicated today in several theatres across Italy.
Gabriele Raho has performed several times in front of the camera several times. For example, we can remember the role of co-star in the short film Chimera, filmed with his fellow Academy members on the occasion of the 2018 edition of the "48 hours" film festival. Previously, in January 2017, he took part in the advertising commercial of ATAC, with Francesco Pannofino, directed by Angelo Longoni, and, in July 2018, he starred in the short film Il giorno più bello, directed by Valter D'Errico.

Flaminia Gai was born in Rome on 06/19/1998.
From an early age she has been interested in the arts. Music and writing stand out amongst her passions. At the age of seven she began to play the classical piano, an instrument that she abandoned at the age of seventeen to devoted herself to the study of the electric bass. She cultivates music through ballet and singing as well, learning the latter as a self-taught. During middle school she attended the theater course run by A. Togliani.
She attends the Liceo Tito Lucrezio Caro where she graduates in linguistic studies and where she has the opportunity to participate in theater courses held both in French and English. During the last year of high school she studies at the theater laboratory of the International Academy of "Teatro Circo a Vapore". In 2017 she is admitted to the professional academy of acting, dramaturgy and direction "STAP Brancaccio " in Rome, directed by L. Gioielli, from which she obtained her professional diploma as an actress after three years of studies.
She speaks English, French and Spanish. She is passionate about cinema and radio. She appeared as an extro in the movies La Belva and Bianco e Nero. She stars in several video clips of emerging musicians and independent short films. As an author, she considers social themes to be of fundamental importance: ​​she writes and produces monologues and short films in which such themes are explored.
Since 2018 she has been part of Thiaso – The Theatre company.
Lavori
2016- "Studio sui miti", Anfitrione theatre (Rome)
2016- "L'anniversario" by A.Čechov, Anfitrione theatre (Rome)
2017- "Visita di condoglianze" by A. Campanile, Anfitrione theatre (Rome)
2018- Prova Aperta (testi originali), Spazio Diamante theatre (Rome), directed by M. Cavalcoli
2018- ''Don Giovanni Impentinente'' by T. de Molina, Dafne Theatre (Ostia) directed by S. Miceli
2018 ''NGC613'', Elettra theatre (Rome), directed by M. Milesi
2018- Reading ''Cabaret Levin'' by H. Levin, Argentina theatre (Rome), directed by L. Gioielli
2019- ''Amerika'' (rework of ''America'' by F. Kafka), Sala Umberto theatre (Rome), directed by L. Gioielli
2019- ''Stand up!'' (original stand up) supervised by D. Gattano.
2019- ''1984'' by G. Orwell, Euclide theatre (Rome), directed by T. De Portu
2020- ''Maria'' written, directed and starring Flaminia Gai, for ''Enea sulle rive del Tevere'' festival, cured by R. Verdecchi
2020- ''Scelgo io per me'' written and starring Flaminia Gai, directed by M. Carbonetti (for the day against violence on women)
For ''Classics of the next century'' writes and participates, together with her colleagues, in:
2019- ''Insomnia'' (rework from ''Frankenstein'' by M. Shelley), directed by M. Carniti
2020- ''La terra Perduta'' (adapdation from ''Furore'' by J. Steinbeck), directed by Bartolini/Baronio
2020- ''The winter of our scontempt'' (rework from "Richard III" by W. Shakespeare), directed by V. Franchi
2020- ''La ballata dei matti'' (rework from "Il tenace soldatino di piombo" by H. C. Andersen), directed by L. Gioielli

Matteo Bergamo was born in Portogruaro in the province of Venice on 02/12/1993.
After working for two years in Germany as a waiter, he moved to Rome, at the age of twenty-three, to undertake his journey in the arts; the definitive push towards a passion never cultivated before comes from the discovery of the films of Gian Maria Volontè. He attended the Stap Brancaccio Academy, for a three-year acting, directing and dramaturgy course directed by Lorenzo Gioielli.
During his academic career he staged performances written by the students themselves; among these we remember:
"Primavere (Springs), from "Spring Awakening " by F. Wedekind, directed by Virginia Franchi and Alberto Bellandi. Teatro Spazio Diamante, Rome – Same show staged at the Rebibbia prison for inmates.
"La Classe" (The class), from "Alice in Wonderland" by L. Carroll, directed by Marco Cavalcoli. Spazio Diamante Theater, Rome.
"Odio Stanislavskij" (I hate Stanislavskij), from "Theatrical novel" by M. Bulgakov, directed by Giampiero Rappa. Brancaccino Theater, Rome.

"Il tuffo" (The Dive), from "Our Town" by T. Wilder, directed by Alberto Bellandi and Virginia Franchi. Spazio Diamante Theater, Rome.
He also takes part in a short film, as a leading actor, presented at the Casa del Cinema in Rome and at the Perth film festival.
In Australia the short won the critics' prize. In 2019, at the end of the three-year period, he staged "The pale face of silence", a show he wrote and directed for the InDivenire Festival in Rome.
He is also interested in the study of the voice instrument, attending singing courses and workshops on the Linklater method. In addition to the experiences as actor onstage, he modeled for the CasaPreti brand.
Since 2020 he is part of Thiaso – The Theatre Company.

Cristiano Arsì was born in Rome on January 27, 1990. During high school he attended theater workshops in French. During the same years he took part in the theatrical courses of San Luigi dei Francesi, with final staging.
With the three-year Bachelor's in "Literature, Music and Entertainment" and a Master's degree in "Planning and Management of Tourism-related Systems" in the field of cultural events, he enriches his skills in the field of theater. He is also the founder of the theater company "Malacoda", which he directs.
Over the years he takes part in various theatrical training courses such as the one from "Brancaccino" theater in Rome. Graduated from the three-year course at the Brancaccio "STAP" theater academy.  Actor of the theater company "Fenix1530", since 2018 he is an actor in Thiaso – The Theatre Company.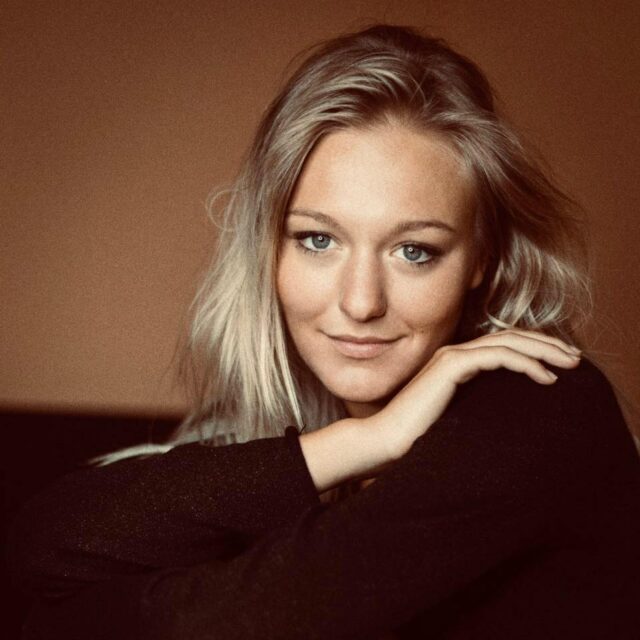 Alice Silvestrini
Assistant Director
Alice Silvestrini was born in Marino, in the province of Rome on September 26, 1997.
She has always been passionate about the world of entertainment and about acting in particular. She approached the world of dance at the age of 5. Practicing artistic gymnastics, rhythmic gymnastics and classical dance. At the age of 6 she started working as a model and the first experiences in front of the camera followed shortly, amongst all her participation in A doctor in the family. During middle school she attended her first acting course offered by her school in Frascati, in the province of Rome. However, the true foundations of this passion were laid in 2011, when a fashion agency offered her a course directed by the actress, director and playwright Patrizia La Fonte.in which, amongst other disciplines, diction was tought.
In 2017 she attends the one-week acting course at the Brancaccio and debuts in the Enrico Brignano show: Enricomincio da me, at the Auditorium Conciliazione in Rome.
The following year she joins the STAP Brancaccio: acting, directing and dramaturgy academy.
She also takes part in several workshops with artists such as: Elena Arvigo, Frosini-Timpano, Alessandro Machìa.
In 2020 she joins Thiaso – The Theatre Company.