The Company
The theatre company was founded in Rome in June 2017, by Federico Occhipinti and Tommaso De Portu. The two met in University and, having in common a great passion for theatre, founded a cultural association and embarked on this journey.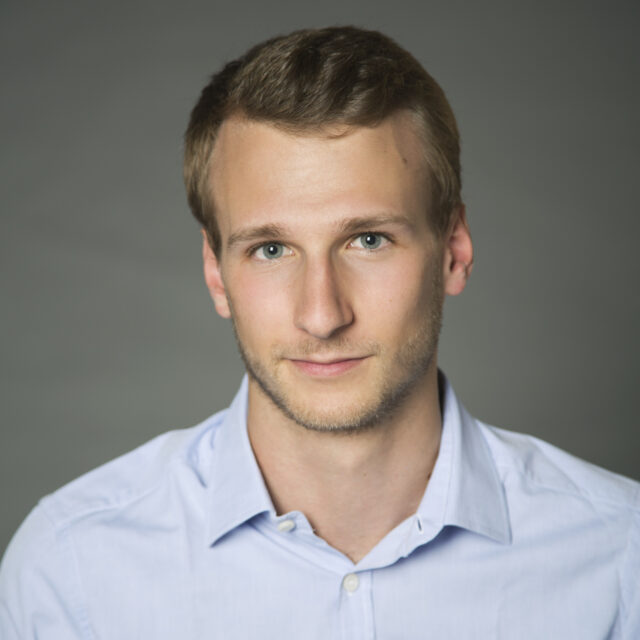 Tommaso De Portu
Director & Co-founder
Tommaso De Portu, born 1997, is the director and co-founder of the theatre company. His studies in the artistic field begin since middle school, where he takes on clarinet and music as additional subjects. He participates with the school in various competitions, including the Vincenzo Mennella competition (2° solo award with A. Copland – Cadenza, concert for clarinet). He took his high school diploma at the "Tito Lucrezio Caro" high school in Rome with classical studies. During high school, he worked as a DJ for private parties and events, an activity that he then left behind after the first years of university. He studied Economics and Business at LUISS Guido Carli in Rome and is currently an undergraduate there. In 2017 he moved to London for a period of two months to study Screen Acting in a masterclass at the Actors Studio in London at Pinewood Studios. After the masterclass, he remained for a 2-weeks period as a trainee where he explored the roles of 1st AD, continuity supervisor and production assistant. In 2019 he was assistant director for Romeo and Juliet at the Ghione theater in Rome. Since the summer of 2017 he is the director of the Thiaso Teatro company.
During his experience in the theatre, he gained insight in the world of theatre lighting, helping productions as a light and sound technician and building light designs for the company's shows.

Works:
"Hercules – The Musical" freely adapted by the 1997 animated movie (2018) – Director
"Romeo and Juliet" by W. Shakespeare (2019) – Assistant director
"Satan" by G. Vecchi (Theatre short, presented at Lo Spazio Thetre Short Festival, 2019)
"1984" by G. Orwell (Theatre play by Duncan Macmillan, Translation and Italian adaptation by Tommaso De Portu, 2019) – Director
"1984" by G. Orwell (Theatre play by Duncan Macmillan, Translation and Italian adaptation by Tommaso De Portu, 2020 [Second run]) – Director
"Aulularia" by Plautus (Theatre play, 2020 – DATES TBA) – Director
"Once upon a time, there was Alice" by T. De Portu and E. Spada (Theatre play, 2020 – DATES TBA) – Director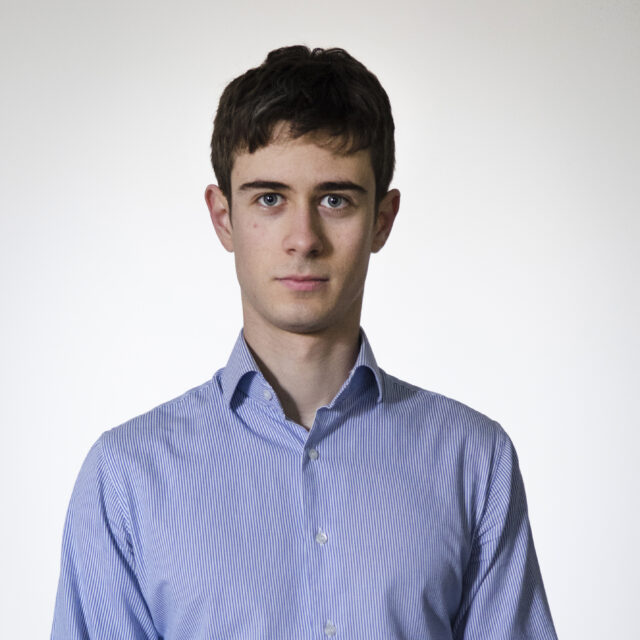 Federico Occhipinti
Actor & Co-founder
Federico Occhipinti was born in Rome on October 13, 1997.
As soon as he started high school, at the age of 14, he started a theatrical workshop held at his school.
This event was a major contributing factor for his profound passion for theater, an art that in fact will pursue for all five years of high school, bringing on stage five performances and participating at the International Festival of Young Classical Theater of Palazzolo Acreide in IV and V
high school year.
After completing high school, he started his university in Rome and simultaneously attended a theater training course held at Teatro Vascello in Rome, which he will attend for 2 years.
Since July 2017 he is an actor and co-founder of Thiaso – The Theatre Company.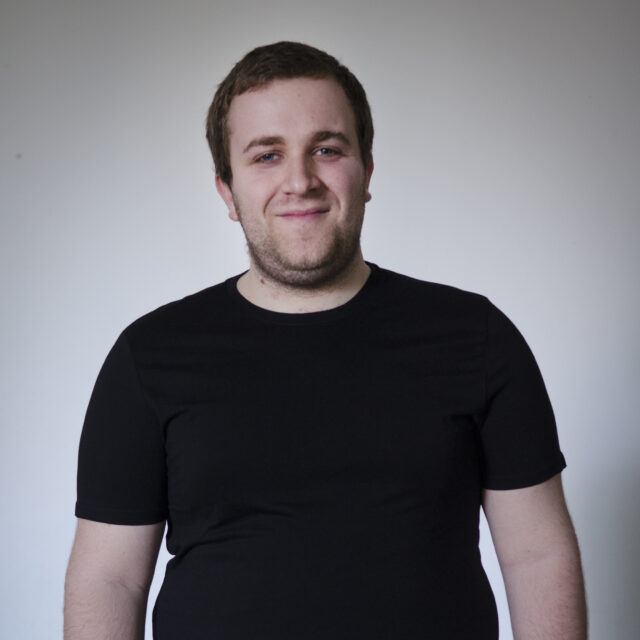 Matteo Vecchi was born in Rome on March 10, 1999. Since middle school he started attending theater workshops in various languages. All five years of high school he takes part in the theater workshop offered by the Convitto Nazionale High school becoming a member of the theater company of the institute.
In 2018 he enrolled at LUISS Guido Carli University. From October 2018 he is part of Thiaso – The Theatre Company.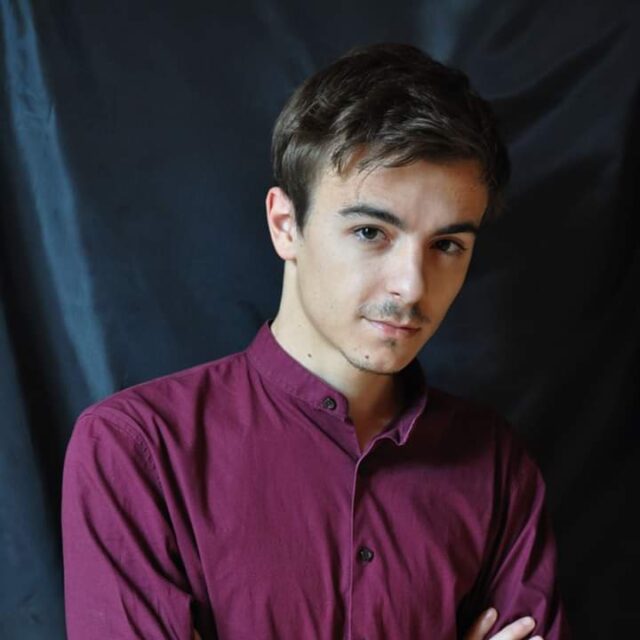 Emanuele Imperoli was born in 1996 in Rome.
In 2010 he enrolled in the theatre diction course directed by Cristiano Cecchetti.
In the same years, following a natural affiliation with sports, he practised karate, obtaining the black belt
in the summer of 2011.
During this period he enrolled and attended the theatrical workshop of the Mamiani High School for 5 years, where he cultivated his interest in acting and refined his knowledge of cinema, theatre and literature.
Towards the end of the high school studies, he developed a deep interest in the human soul and his motivations, enrolling in the degree course in Psychology at the University of Rome La Sapienza as soon as he graduated from college.
Since October 2019 he is part of Thiaso – The Theatre Company.

Gabriele Raho was born in Rome on February 13, 1997.
Passionate about theater and writing since childhood, Gabriele has been attending a three-year acting course (from 2008 to 2011) at the Kairos school in Rome. Then, from 2012 to 2016, he continued his acting training at the Teatro Stabile del Giallo, also participating in various shows at the end of the year. In particular, in May 2016, he starred in four performances of the show on the bill entitled Mamma Killer, as a student of the specialization course promoted by the Stable. Among the teachers: Raffaele Castria, Anna Masullo and Andrea Ruggieri.
In the same period, moreover, Gabriele engaged in attending another course at the Cine Teatro Theater in Rome, directed by Alessia D'Errigo. In this context, he also had the opportunity to take part in the Vocational Practical Workshop, with the teacher Ewa Benesz.
Once he graduated from high school, Gabriele Raho successfully passed the admission test to the professional Academy of acting, direction and drama "Stap Brancaccio" of Rome (artistic director Lorenzo Gioielli) where, to date, he is attending the third year of studies.
Starting from October 2018, he became a member of the Thiaso – The Theatre Company, directed by Tommaso De Portu.
During his academic career, in March 2018, he took part, as an actor student, in the International Festival of Contemporary Dramaturgy – XII edition which took place at the Teatro Argentina in Rome; from May 4 to 6 of the same year he participated in an intensive drama workshop organized by the Piccola Compagnia Dammacco (among the teachers, Serena Balivo, winner of the UBU under 35 prize); on June 27th and 28th 2018 he performed, together with his fellow students of the Academy, the show Chronicles from the future of an ancient Greek taverm, at the Sala Umberto Theater. Also, in the role of AD, he collaborated with the director Roberto D'Alessandro in setting up the show Sbussolati, played by Mario Zamma, which debuted at the Audaci Theater in August 2017 and which is still replicated today in several theatres across Italy.
Gabriele Raho has performed several times in front of the camera several times. For example, we can remember the role of co-star in the short film Chimera, filmed with his fellow Academy members on the occasion of the 2018 edition of the "48 hours" film festival. Previously, in January 2017, he took part in the advertising commercial of ATAC, with Francesco Pannofino, directed by Angelo Longoni, and, in July 2018, he starred in the short film Il giorno più bello, directed by Valter D'Errico.

Melania Maria Codella
Actress
Melania Maria Codella was born in Bracciano – province of Rome – on May 29, 1994.

From a very young age she has been interested in the world of entertainment and studied piano for ten years. She approached the world of dance at the age of 12 and immediately became passionate about classical dance, modern-jazz and contemporary. She trains with various teachers and participates in reviews and competitions; through a hard course of study she learns all the details that characterize the various dance styles.

In 2016, Melania joined the Accademia Stap Brancaccio in Rome, training in theatrical disciplines such as acting, directing, scenic movement and dramaturgy.

Amongst the most important plays we mention Doppio sogno directed by Gianni Leonetti, Cronache dal futuro di un antico Caffè Greco directed by Lorenzo Gioielli. She also took part in the theatrical re-writings of Classici del secolo futuro, at Teatro Brancaccino and Spazio Diamante, amongst which Il Tuffo by L. Gioielli and V. Franchi, Odio Stanislavskij by G. Rappa, La classe by M. Cavalcoli and Primavere by V. Franchi. In 2020 she made her debut with Le troiane by Seneca, directed by A. Machìa.

In the summer of 2020 she joins Thiaso.


Tommaso D'Alia was born in Barcellona Pozzo di Gotto, a small town in the province of Messina, on July 14, 1999.
He has been passionate about the world of entertainment since he was very young, and such vocation that has grown over the years. He took part in numerous school workshops starting from primary to secondary schools, undertaking classical studies. The latter brought him even closer to the world of theater, so much that he understood that the world of entertainment would later become his life.
In 2018 he undertook a theater and film seminar with Angelo Campolo, who will help him pass the selections for the STAP Brancaccio Academy in Rome.
In the same year, after having passed the selections at the age of 19, he moved to Rome, starting a training course, which still continues, in the various theatrical disciplines such as acting, directing, dramaturgy, stage movement. During these academic years he took part in various works and theatrical workshops, working with great artists of the Italian theater scene such as Alessandro Machìa, Daniele Franci, workshops with the Frosini / Timpano company and Elena Arvigo, reviewing texts written by the actor himself and interpreted or directly interpreting classical authors such as Shakespeare.
In 2020 he joined the Thiaso Teatro theater company directed by Tommaso De Portu.

Valerio Castriziani
Actor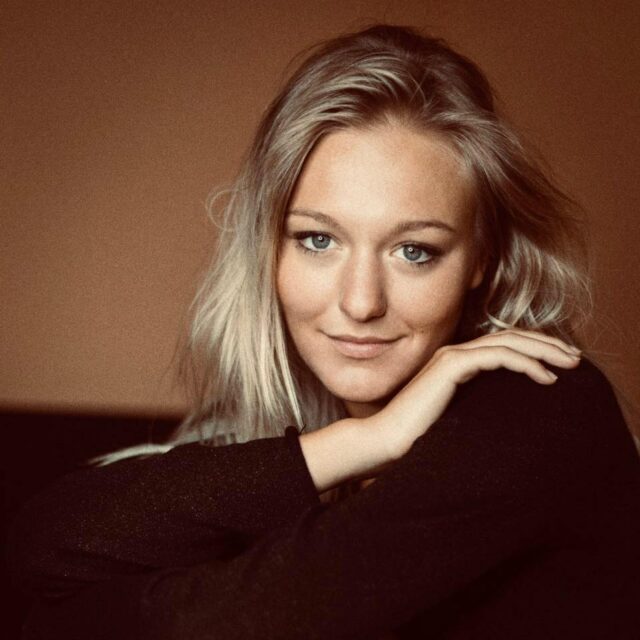 Alice Silvestrini
Assistant Director & Actress